Can I keep my energy tariff if I move house?
Published date: May 2023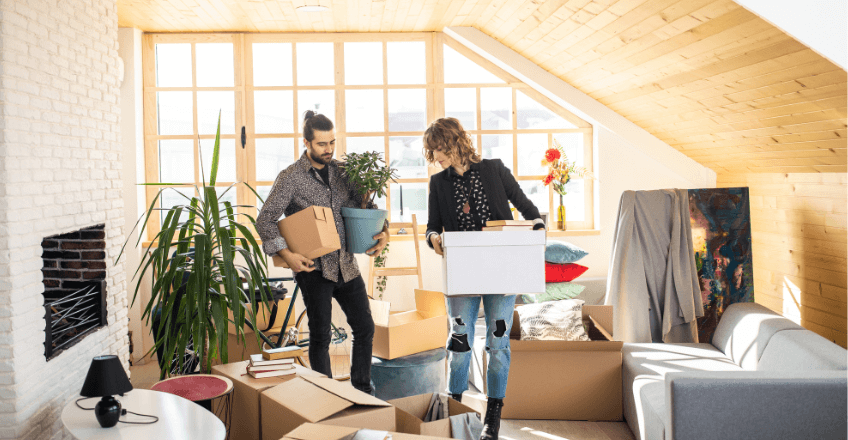 When moving house you don't need to worry about losing your energy supply at any point. The existing energy provider will keep powering the property until the contract with them is cancelled.
If you're moving from a Your Co-op powered home
Please let us know if you're moving house
via your online account
, and whether you want to stay with Your Co-op for your new home. This will help us to help you, by closing your current energy account and start switching the supply to your new home if you want us to.
If possible, we would appreciate knowing 17 days before you move. This way, we can start supplying your new home with 100% clean energy from the moment you arrive. Though we know this amount of notice isn't always possible; a shorter time period or if you are already moved in is fine too.
No matter where you move, your tariff will always stay the same, as will the value of Direct Debit. After some time spent in your new home, we will have a better idea of your usage and can help you to decide if your monthly payment is still right.
After you're settled into your new home, we'll send you a bill detailing your 'end of usage' from the previous home and the start of usage at the new one. This is useful if you're wondering how your new change of home has affected your energy consumption.
If you've just moved into a property, we supply
If you're moving into a home that we already supply, we'll send an occupier letter with a pin code, so you can use our
online move-in system
. Please bear in mind these letters may take some time to arrive, so if you don't have your pin yet but want to get your energy move sorted then please follow the instructions below:
Email address
Phone number
New home address
Move-in date
Move-in meter readings
You can then send this information to hello@octopus.energy, or give us a call. We'll let you know the tariffs available for the property and help you decide what's right for you.
When you first move into your new home, you'll be on our Flexible tariff, a variable tariff with 100% clean and renewable energy. Flexible reflects the wholesale cost of energy and always provides good value.
Hopefully, these tips save you time and some hassle before your moving day. Please don't hesitate to contact us if you need help or have any questions and of course, good luck with the move.
Why Your Co-op Energy?
Your Co-op Energy
in partnership with Octopus energy supplies 100% clean and renewable energy from wind, solar and hydropower farms. Like for like, we are the best value for truly green energy on the market today. And because we proudly partner with Octopus to offer you a great 5-star service.