How To Make Your Home Energy Efficient
Published date: April 2021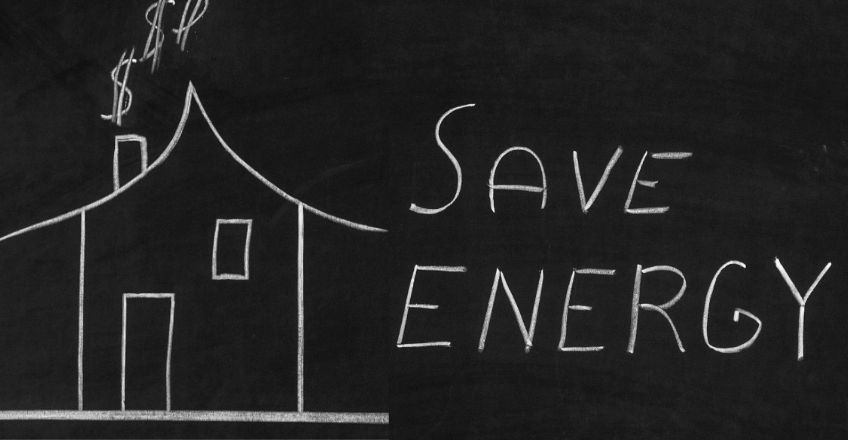 We are the only living beings on the planet who have managed to mold nature. In the race to evolve, we have greatly transformed our ecosystem, and knocked it off its natural course. The ever-conscious Millennials and subsequent generations are now trying to turn it around. To make things better, for our own livelihoods and for our planet.
Irrespective of whether you are environment-conscious or not, you have to admit, anyway you can save your hard earned money is appealing. Here's some ways to save your pounds and pennies by making your home more energy efficient.
Switch to LEDs:
This might be a bit of an expensive switch at first, but in the long run, you are bound to make savings on your monthly costs. If you switch, not only could you save on your electricity bills, LEDs are far more durable in comparison to incandescent bulbs or generic tube lights, meaning they will likely last for longer, without you having the hassle of replacing them as often
Seal Proof Your Home:
If you have any loose- seals, cracks, gaps, or leaks around your home, it is worth getting the help of a professional to seal proof your home. Or if you really want to save on the pennies – get down to some good old DIY. Fixing these issues means you can save a considerable amount on your electricity and heating costs.
Use Shades Wisely:
During the summer season, keep your home cool by using blinds, drapes and shades. As the temperature of your home lowers down, it could reduce your AC's workload (if you have it). On the other hand, during the winter season, on a clear day, let the sun blaze on your premises naturally warming it up. It's tempting to close blinds and curtains during this time, but keep your shades open and let mother nature work her magic to save you on heating costs.
Freeze at Optimum Temperature:
Did you know that resetting your freezer to the manufacturer's recommended settings could enhance it's life?. Not only could this save you money on your electricity bills but also enhance the fridge's durability. Clearing out built up ice can relive your freezer from overworking – but maybe leave that job for a hot summer's day…
Avoid Overnight Charging:
Most of your gadgets, like your laptop and mobile, mostly require around a couple of hours of charging time. Overcharging, especially at night, causes a surge in your electricity bills and it seriously affects the longevity of your devices. Think twice before plugging in.
Attire in Accordance with Weather
Choose your daily attire to match the climate. This will make you more comfortable, but even better you could also save on your electricity bills as your cooling units and heaters would require less power. So, in summer, wear cotton garments and let your body breathe and in winter switch to wool for warmth.
Interested in exploring how you can contribute further by benefiting the biosphere and making the country green? Yes? then take a look at
community power
. It provides electricity using only renewable sources of energy. It offers a forward thinking choice when it comes to powering your home, so you can feel like you are doing your bit to reduce your carbon footprint.