What is Community Power? Why is it important?
Published date: March 2021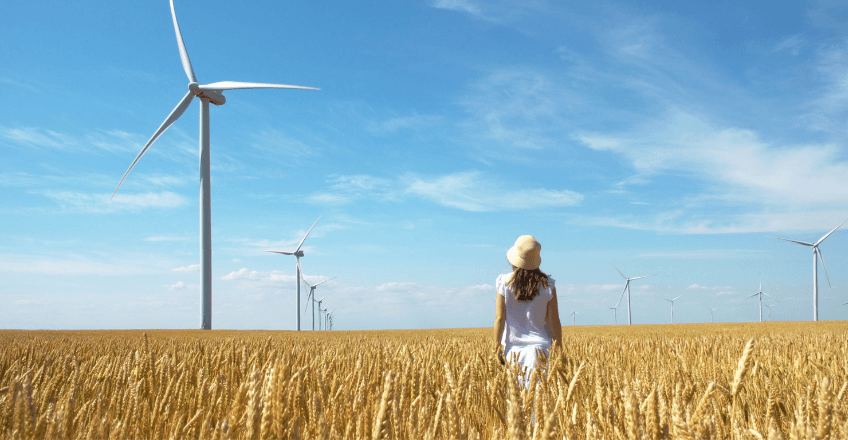 Community power is a relatively new concept. It's becoming increasingly important to raise awareness of it as our society moves towards a greener way of doing and thinking in our everyday lives. So if you haven't heard of community power before or you want some more information on it – you're in the right place.
"Community power refers to the participation in community energy projects hosted by local energy groups to create a collective sharing of green energy."
But what does that really mean for you as a consumer?
It's becoming increasingly common for local communities to get involved with projects that promote green and sustainable living. These projects range from fitting new solar panels across the area to investing and organising the production of new wind turbines locally. The energy produced from these resources is renewable, which means it won't ever run out – unlike fossil fuels.
But it doesn't stop there – the energy produced from these projects is used by suppliers like us. Our 'Community Power' tariff can currently support over 30,000 UK homes -all you have to do is support companies who are investing in this type of power generation.
What is the importance of community power?
There are so many reasons why this type of power production is key to paving the way for a greener and brighter future. Not just for our communities but for ourselves and the future of our own families.
Decarbonisation – We're moving away from old fashioned 'fossil field energy' because it is bad for pollution and it won't last forever. Instead of this, we're using and promoting long-lasting energy resources with low carbon emissions. The key thing to remember here is that it's not only businesses who are supporting this act – people across the country are taking it upon themselves to take the action of finding and building new renewables in the absence of government subsidies.
Reinvestment – When you support community-powered projects, you are supporting the reinvestment into these projects. Part of the profits produced are reinvested into local community power projects, fuelling it further and supporting the UK as it transforms its power sector. This, in turn, improves our energy independence as we move towards ensuring we have a sustainable and secure energy supply for years to come.
Consumer Power – It sounds cheesy, but it's true that as a consumer you have the power. Community energy production puts the emphasis in the hands of people like you; where there is an organisational structure which allows you to be involved in energy decisions. It helps you personally progress towards a more sustainable and low carbon lifestyle by making smart decisions.
Why should you invest in community energy?
There's a clear answer to this – do it for yourself. When you opt for a supplier that uses community energy – you're buying into the growth of the community energy project, which benefits the local community and it's ultimately benefiting you as a consumer. You get access to shared green energy, you support reinvestment in green energy and you're making the right choices when it comes to sustainable living.
Supporting
community power
means you'll be an advocate for growth in this sector, so it promotes personal social responsibility and paves the way for a better future.
Find out more about how we use community power to fund our energy tariffs.