Why renewable energy is important for the future
Published date: May 2023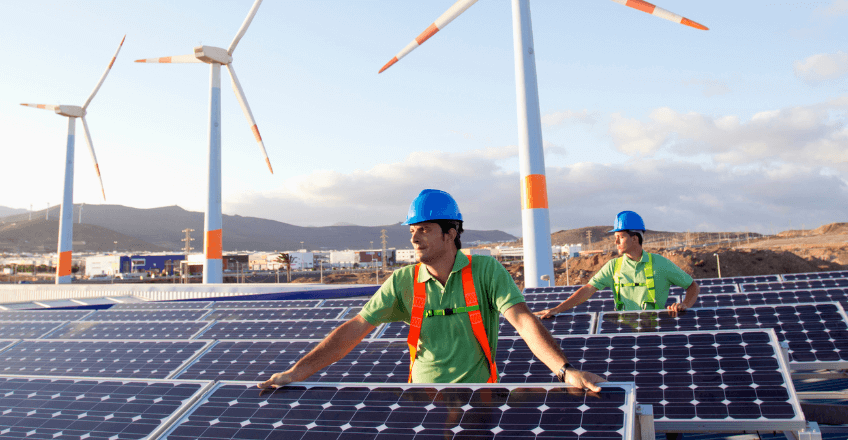 The science is very clear that we must reach Net Zero globally by 2050 to avoid the worst impacts of climate change. However, the energy crisis in Europe has highlighted why renewable energy is important for the future and today.
Rush to Renewables
As we leave the winter of 2022/2023, it has been a striking reality check to countries across Europe that renewables are an answer to climate change and long-term energy security and stability – so we never have such a damaging energy crisis again.
6 benefits of Renewable Energy for a healthy and prosperous future
The cheaper costs make renewable energy a realistic option for all countries, including lower and middle-income countries, where most of the additional demand for new electricity will come from.
Using renewable energy sources can help countries become less reliant on importing energy, making their economies more robust by shielding them from volatile fuel costs. This enables economic development, creates new jobs and helps to reduce poverty.
Switching to renewable energy which produces zero carbon emissions when in use, helps to address not only climate change but also air pollution, global health and economics.
Energy related-industries would also create a further 16 million jobs, that includes in the manufacturing industry of new super-efficient and low-carbon technologies. In total, there could be as many as 30 million more jobs as a result of renewable energy-related industries growing.
Community energy projects and local energy groups bring together like-minded locals to invest in community generation projects and these projects are owned and run by the communities they power.
For many countries, this sum of money may seem unrealistic to contribute towards. However, there have been promised financial and technical support from some of the world's most wealthy countries and it has been forecasted that renewables will pay off significantly.