Your Co-op Energy is a Which? top 5 energy supplier once again
Published date: February 2023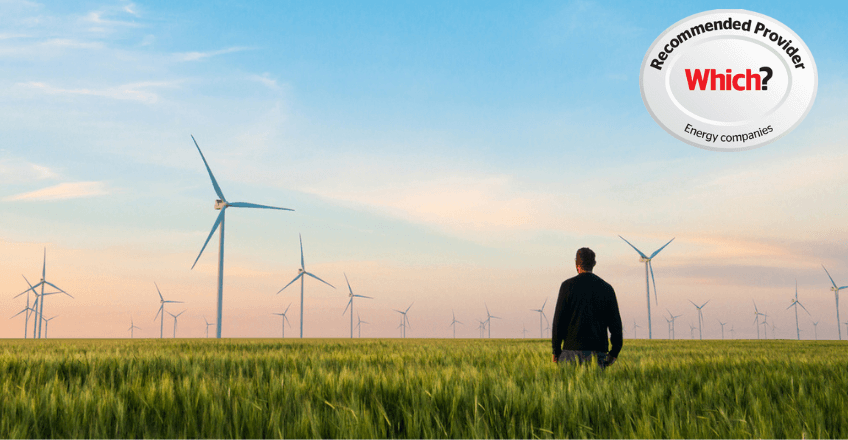 We are proud to announce that Your Co-op Energy has been rated a top 5 energy supplier once again, sitting in 4th place by Which? for 2023. Which? have recognised our great strides over the last 12 months in continuously providing amazing customer service and up to 100% renewable energy, thanks to our power generation partner Octopus Energy.
Your Co-op customer service
In the
performance review
for Your Co-op customer service, we scored highly in providing great value for money, supporting the vulnerable, pricing customers appropriately, low complaints and overall satisfaction with the customer service team. Together these categories help to reflect the positive work Your Co-op has carried out and are there for customers, by being an efficient and helpful service.
What are customers saying?
Based on over 4,500 customer reviews, Your Co-op Energy has a Trustpilot score of 4.5 out of 5 as a service, along with many happy testimonials about their experience as energy or Community Power customers. We offer one green community tariff which engages with local people by encouraging them to take control of their power with renewable energy as a solution. Below are testimonials from our customers, each highlighting the ease of use and real satisfaction they feel by choosing us to power their homes.
Our mission in 2023
Your Co-op Energy will continue the proud partnership with Octopus Energy to maintain our supply of up to 100% green and renewable energy to customers, whilst maintaining the high standards we are determined to better in 2023. Community Power is set to expand by engaging with more customers who wish to be involved with renewable energy for their homes, whilst continuing our support for the Community Energy movement across the UK. At the heart of Community Energy are the local groups that bring together like-minded people to invest in community generation projects, they are key to growth and success. If you would be interested in finding out more, please read about Community Power here.
How are top energy suppliers ranked?
Each year, there is an annual energy satisfaction survey that covers 16 suppliers in Great Britain and obtains information about the experiences of more than 10,000 energy customers. The key to the survey is that it tells Which? what they really think of the service they receive. This provides a clear insight into how each energy company is performing.
In addition to this, Which? has conducted its own in-depth assessment of each energy firm's practices to find out which have been serving their customers best during the energy crisis. 
For the first time ever, the two sets of results have been combined in order to make our results as useful as possible to you – because it's more important than ever that companies are doing their best to treat customers fairly.
This proves that the excellent work and dedication by Your Co-op Energy is being truly recognised as a trusted and recommended supplier by Which? and customers in Great Britain and Northern Ireland.
If you would like to find out more about Your Co-op Energy, please
visit here
.